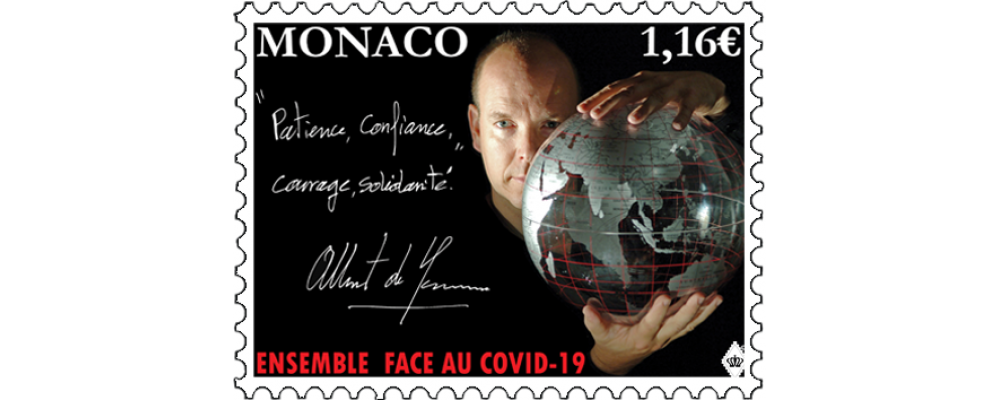 New issue on 3 June 2020
SOLIDARITY COVID-19
In response to the unprecedented global health crisis caused by COVID-19, H.S.H. Prince Albert II sent a message of solidarity to the population of Monaco, the words of which are repeated on the stamp: "Patience, confidence, courage and solidarity". Self-help initiatives have been organized at all levels to protect those most impacted by the epidemic and to facilitate and ensure the continuity of daily life. The efforts and the implication of everyone, the sense of responsibility and solidarity, the efficiency of the decisions taken by the Government, made it possible to put an end to strict confinement. However, we must continue to act together with prudence, rigor and pragmatism.
Photo: © Guillaume Barclay
Printing process: Offset
Size of the stamp: 40,85 x 30 mm horizontal
Quantity of issue: 40 000 stamps
Sheet of 10 stamps with illuminations
This issue will be on sale at the "Office des Timbres", the "Musée des Timbres et des Monnaies", the post offices and philatelic counters of the Principality, the Monaco stamp-dealers as well as the "Carré d'Encre" in Paris, France. It will be included, with other values, in the 2nd Part of the philatelic programme 2020 and offered to our subscribers and customers.