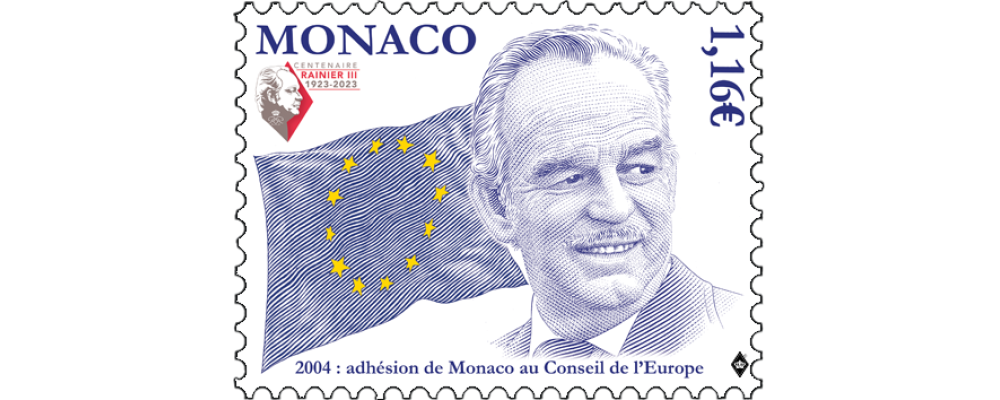 New issue on 5 October 2023
RAINIER III - MEMBERSHIP OF THE COUNCIL OF EUROPE
In 1998, Prince Rainier III decided to apply for membership of the Council of Europe, an organization for cooperation in the field of fundamental freedoms and human rights. The Principality undertook the required institutional reforms which led to its joining the organization on October 5, 2004.
Design: Martin MÖRCK
Printing process: Intaglio and offset
Size of the stamp: 40,85 x 30 mm horizontal
Quantity of issue: 40 000 stamps
Sheet of 10 stamps with illuminations
This issue will be on sale at the "Office des Timbres", the "Musée des Timbres et des Monnaies", the post offices and philatelic counters of the Principality, the Monaco stamp-dealers as well as the "Carré d'Encre" in Paris, France. It will be included, with other values, in the 2nd Part of the philatelic programme 2023 and offered to our subscribers and customers.