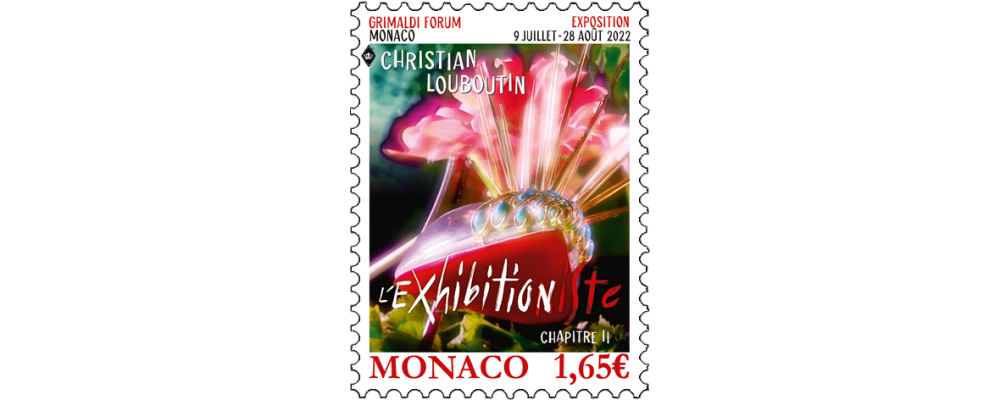 New issue on 1 July 2022
CHRISTIAN LOUBOUTIN EXHIBITION - GRIMALDI FORUM
This summer's big exhibition at the Grimaldi Forum Monaco will be devoted to the works and imagination of Christian Louboutin, creator of designer footwear and a leading figure in the fashion world, who has often drawn inspiration from the Principality. Christian Louboutin, The Exhibition[ist], redesigned by its curator Olivier Gabet, Director of the Museum of Decorative Arts, will offer visitors a whole new insight. The exhibition is an epic and joyous journey through three decades of abundant creativity, imbued with a sense of curiosity for every kind of art and culture.

Design: © Jean-Vincent SIMONET
Printing process: Offset
Size of the stamp: 30 x 40,85 mm vertical
Quantity of issue: 40 000 stamps
Sheet of 10 stamps with illuminations
This issue will be on sale at the "Office des Timbres", the "Musée des Timbres et des Monnaies", the post offices and philatelic counters of the Principality, the Monaco stamp-dealers as well as the "Carré d'Encre" in Paris, France. It will be included, with other values, in the 2nd Part of the philatelic programme 2022 and offered to our subscribers and customers.