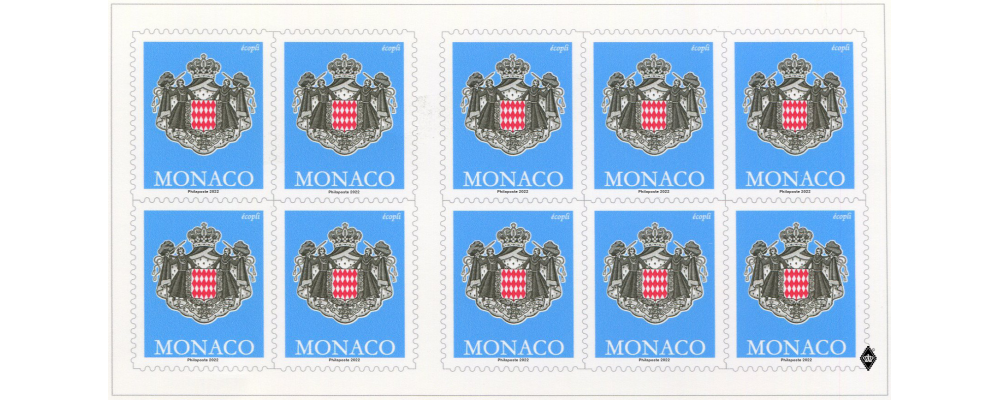 New issue on 4 January 2022
BOOKLET OF 10 SELF-ADHESIVE STAMPS WITH PERMANENT VALIDITY
This booklet is composed of 10 indivisible self-adhesive stamps with a permanent unit value corresponding to the postage price of a 20 gram letter for Monaco and France (second class postage rate). It is usable by multiples beyond 20 grams. It replaces the blue booklet issued on 6th May 2019.
Layout: CREAPHIL
Printing process: Heliogravure
Size of the stamps: 26 x 31 mm vertical
Size of the booklet: 143 x 72 mm
Quantity of issue: 200 000 booklets
This issue will be on sale at the "Office des Timbres", the "Musée des Timbres et des Monnaies", the post offices and philatelic counters of the Principality, the Monaco stamp-dealers as well as the "Carré d'Encre" in Paris, France. It will be included, with other values, in the 1st Part of the philatelic programme 2022 and offered to our subscribers and customers.