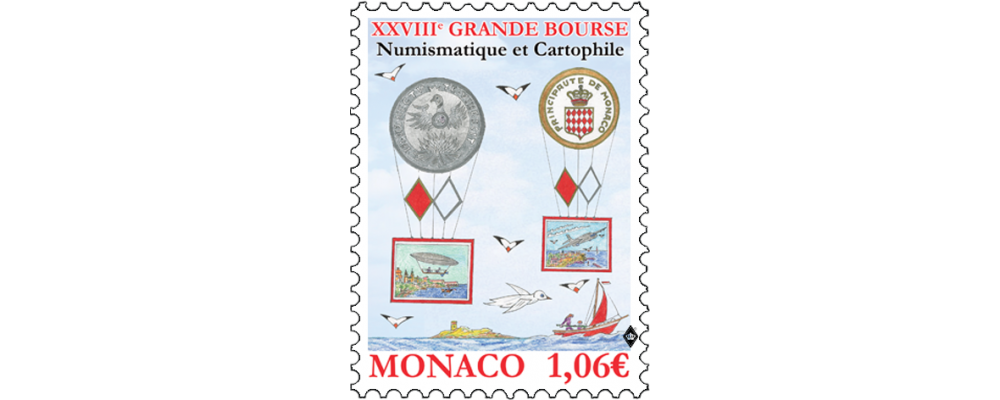 New issue on 15 September 2021
GRANDE BOURSE 2021 (GRAND FAIR)
A key gathering of coin, medal, stamp and postcard dealers and collectors, the 28th Grande Bourse will be held on Sunday 24 October 2021 at the Hotel Méridien Beach Plaza in Monaco.
Design: Claude GAUTHIER
Printing process: Offset
Size of the stamp: 30 x 40,85 mm vertical
Quantity of issue: 40 000 stamps
Sheet of 10 stamps with illuminations
This issue will be on sale at the "Office des Timbres", the "Musée des Timbres et des Monnaies", the post offices and philatelic counters of the Principality, the Monaco stamp-dealers as well as the "Carré d'Encre" in Paris, France. It will be included, with other values, in the 2nd Part of the philatelic programme 2021 and offered to our subscribers and customers.