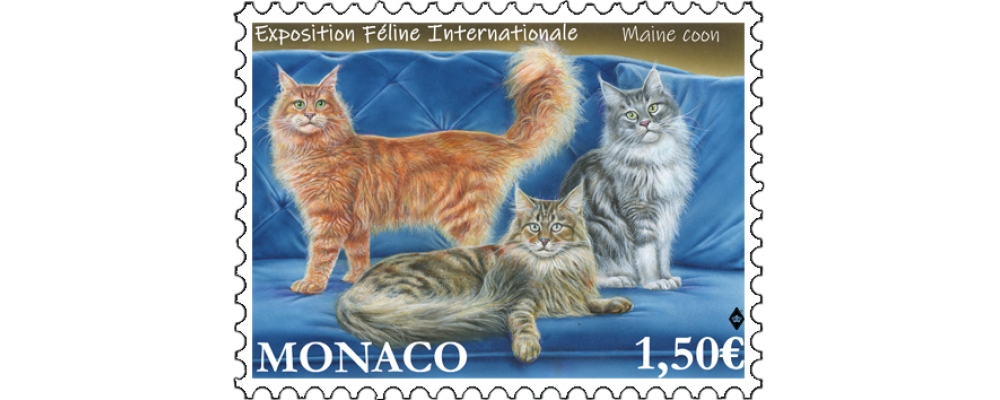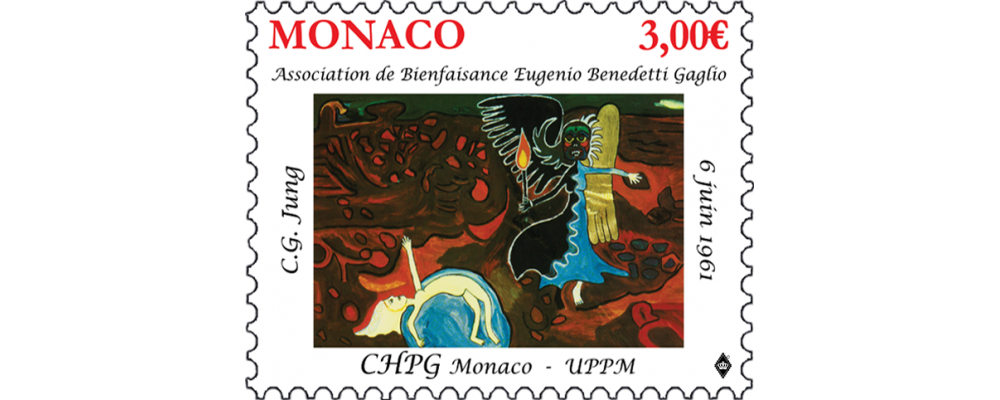 New issues on 7 September 2021
INTERNATIONAL CAT SHOW
Organised by Monegasque association De Gati de Munegu, the Monaco International Cat Show will be held on 16 and 17 October 2021 at the Espace Fontvieille Chapiteau. The stamp depicts three Maine Coon, a breed known for its large stature, square-shaped face, bushy tail, ear tufts and long fur.
Design: Marie-Christine LEMAYEUR and Bernard ALUNNI
Printing process: Offset
Size of the stamp: 40,85 x 30 mm horizontal
Quantity of issue: 40 000 stamps
Sheet of 10 stamps with illuminations
PRINCESS GRACE HOSPITAL CENTRE - EUGENIO BENEDETTI GAGLIO ASSOCIATION
The Eugenio Benedetti Gaglio Charity Association aims to support Art therapy (sculpture, painting, music, reading, writing etc.) for people with psychological or psychiatric disorders of the Centre Hospitalier Princesse Grace (CHPG) and its Unit of Psychiatry and Medical Psychology (UPPM). This year, the Association has the honor of participating in the commemoration of the 60th anniversary of the death of Carl Gustav Jung, father of psychoanalysis, of whom Eugenio Benedetti's brother, Professor Gaetano Benedetti Gaglio, was the disciple for ten years in Switzerland. Through its technical and financial contributions, the Eugenio Benedetti Gaglio Association also supports the Association "Les Rencontres Littéraires Fabian Boisson" at the Salon du Livre de Monaco.
Design: © Association Eugenio Benedetti Gaglio
Printing process: Offset
Size of the stamp: 52 x 40,85 mm horizontal
Quantity of issue: 36 000 stamps
Sheet of 6 stamps with illuminations
These issues will be on sale at the "Office des Timbres", the "Musée des Timbres et des Monnaies", the post offices and philatelic counters of the Principality, the Monaco stamp-dealers as well as the "Carré d'Encre" in Paris, France. They will be included, with other values, in the 2nd Part of the philatelic programme 2021 and offered to our subscribers and customers.