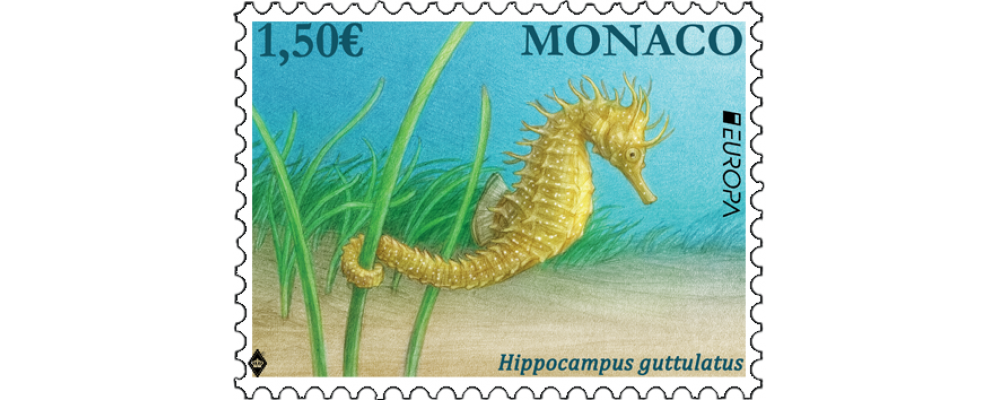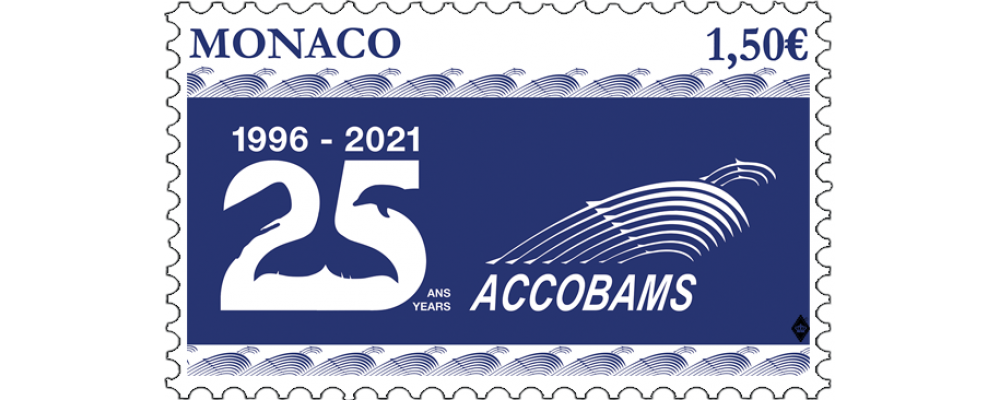 New issues on 6 May 2021
EUROPA - ENDANGERED NATIONAL WILDLIFE
Europa stamps are among the most collected stamps in the world. This year, PostEurop has chosen to highlight "endangered national wildlife". The stamp represents the long-snouted seahorse, Hippocampus guttulatus, recognizable by the shape of its elongated snout and its body covered with filaments. Seahorses are mainly threatened by habitat loss and degradation caused by coastal development and destructive fishing gear.
Design: Stefano MORRI
Printing process: Offset
Size of the stamp : 40,85 x 30 mm horizontal
Quantity of issue: 40 000 stamps
Sheet of 10 stamps with illuminations
25th ANNIVERSARY OF ACCOBAMS
The Agreement on the Conservation of Cetaceans of the Black Sea, Mediterranean Sea and contiguous Atlantic area (ACCOBAMS) is an intergovernmental Agreement which to date comprises 24 countries Parties from the Atlantic entrance of the Mediterranean to the Black Sea. It is a legal conservation tool for biodiversity based on cooperation. Its purpose is to reduce threats to cetaceans notably by improving current knowledge on these animals. Taking into account the migratory nature of these species, ACCOBAMS was concluded under the auspices of the Bonn Convention (UNEP / CMS). ACCOBAMS was signed in Monaco on November 24, 1996 and entered into force on June 1, 2001. In 2021, ACCOBAMS completes 25 years of work and joint efforts towards the protection of cetaceans.
Design: © ACCOBAMS
Printing process: Heliogravure / embossing / iridescent film
Size of the stamp: 52 x 31,77 mm horizontal
Quantity of issue: 35 000 stamps
Sheet of 10 stamps with illuminations
These issues will be on sale at the "Office des Timbres", the "Musée des Timbres et des Monnaies", the post offices and philatelic counters of the Principality, the Monaco stamp-dealers as well as the "Carré d'Encre" in Paris, France. They will be included, with other values, in the 2nd Part of the philatelic programme 2021 and offered to our subscribers and customers.