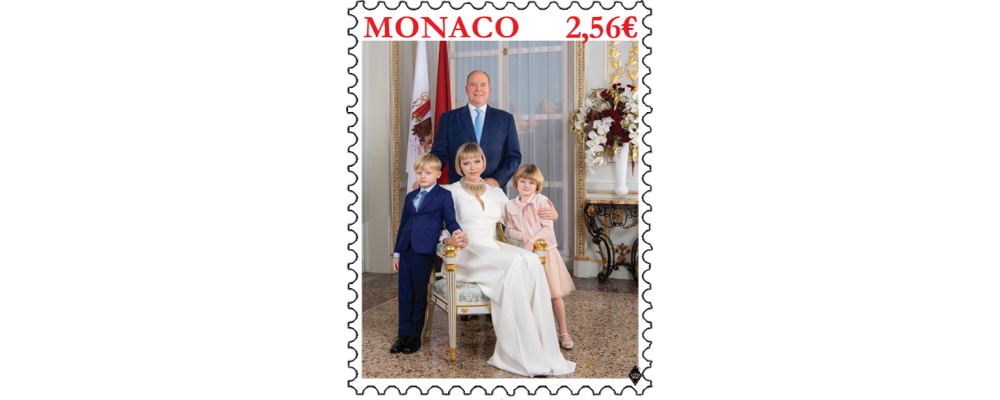 New issue on 12 April 2021
OFFICIAL PHOTO
The new official photograph of the Prince's Family, showing T.S.H. Prince Albert II and Princess Charlene, together with Their Children, Hereditary Prince Jacques and Princess Gabriella.
Photo: © Eric Mathon - Palais princier
Printing process: Offset
Size of the stamp: 40,85 x 52 mm vertical
Quantity of issue: 45 000 stamps
Sheet of 6 stamps with illuminations
This issue will be on sale at the "Office des Timbres", the "Musée des Timbres et des Monnaies", the post offices and philatelic counters of the Principality, the Monaco stamp-dealers as well as the "Carré d'Encre" in Paris, France. It will be included, with other values, in the 1st Part of the philatelic programme 2021 and offered to our subscribers and customers.