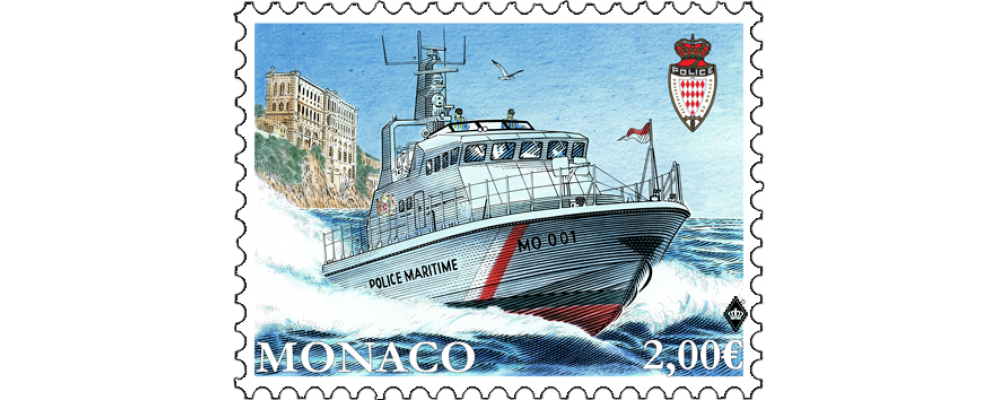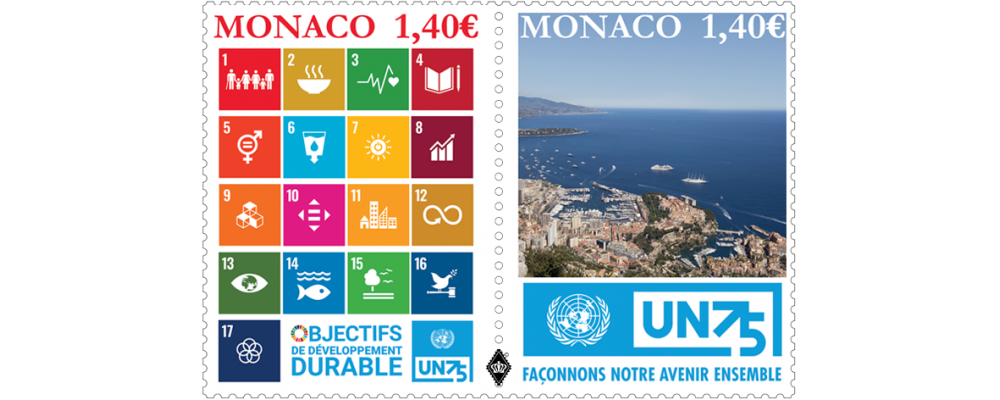 New issues on 23 October 2020
NEW BOAT FOR THE MONACO'S MARINE AND AIRPORT POLICE DIVISION
To mark its 60th anniversary, Monaco's Marine and Airport Police Division has acquired a new boat. Advocated by H.S.H. Prince Albert II, this future launch, which is 26 metres in length, will be the Principality's main state vessel. It will be armed and fitted with latest navigation and rescue-at-sea technology. The identity of its patron will be unveiled during the naming on Port Hercule, as tradition dictates.

Design and line-engraving: Martin MÖRCK
Printing process: Intaglio and offset
Size of the stamp: 40,85 x 30 mm horizontal
Quantity of issue: 40 000 stamps
Sheet of 10 stamps with illuminations
75TH ANNIVERSARY OF THE UNITED NATIONS
To mark its 75th anniversary, the United Nations launched the UN75 initiative, a wide-ranging and inclusive debate spanning the entire globe on the role of international cooperation in building a better future for humanity. To overcome problems such as the climate crisis, inequality and new patterns of violence, and to address the major demographic and technological change of our era, we need cooperation that cuts across borders, sectors and generations. This is also required to achieve the seventeen Sustainable Development Goals by 2030.

Layout: Creaphil
Printing process: offset
Size of the pair: 60 x 40,85 mm horizontal
Quantity of issue: 40 000 pairs
Sheet of 4 pairs of stamps with illuminations
These issues will be on sale at the "Office des Timbres", the "Musée des Timbres et des Monnaies", the post offices and philatelic counters of the Principality, the Monaco stamp-dealers as well as the "Carré d'Encre" in Paris, France. They will be included, with other values, in the 2nd Part of the philatelic programme 2020 and offered to our subscribers and customers.