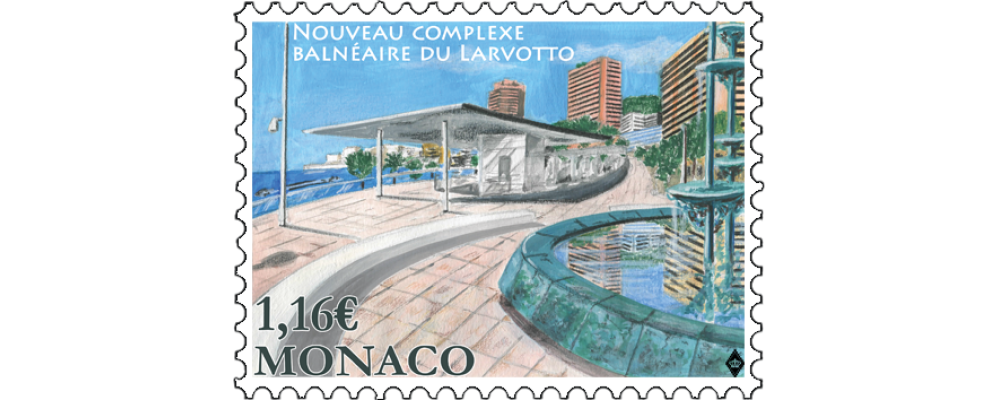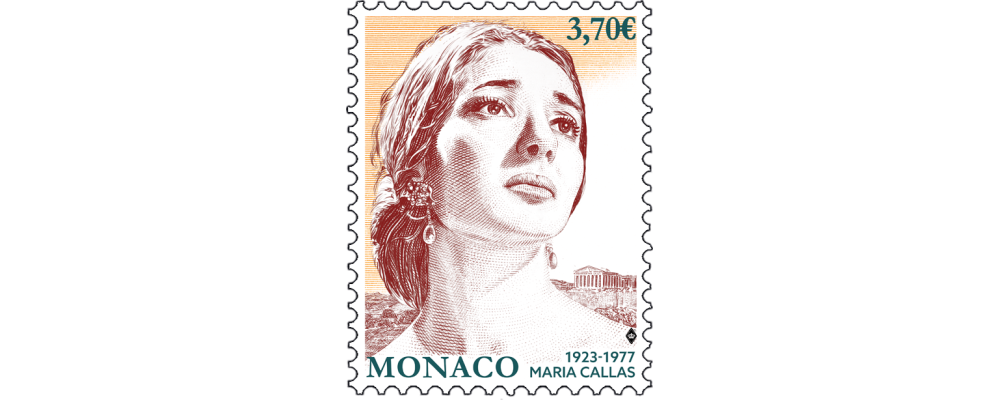 New issues on 17 May 2023
THE NEW LARVOTTO SEASIDE COMPLEX
In 2021, the Larvotto seaside complex in Monaco has been completely reinvented. For this large-scale project, the Prince's Government called on Renzo Piano, the famous Genoese architect, co-author of the Pompidou Center in Paris, and landscape architect Michel Desvigne. The result of two years of work: a completely remodeled and modernized coastline, a beach and its surroundings that have become even more attractive and pleasant to live in, housing public spaces, quality restaurants and shops, accessible and lively. In order to reduce greenhouse gas emissions, an ocean thermal energy loop has been developed to supply heating and air conditioning to the entire district, including the shops of the Larvotto complex.

Design: Alain BORGHERESI
Printing process: Offset
Size of the stamp: 40,85 x 30 mm horizontal
Quantity of issue: 40 000 stamps
Sheet of 10 stamps with illuminations
CENTENARY OF THE BIRTH OF MARIA CALLAS
Few artists have had such an influence on their art that their name alone carries their legend. The one that the great conductor Leonard Bernstein described as the "Bible of opera" imposed on stage an extraordinary voice, a unique phrasing and valued more than anyone else the importance of acting in her discipline. A golden voice and a plethora of works, La Callas was also an extraordinary personality, a diva in every sense of the word, whose love and intimate life was punctuated by scandals and adventures worthy of the tragic characters she embodied on stage. She lived happy years in Monaco where she shared the great love with the Greek shipowner Aristotle Onassis. Disappeared at the age of fifty-three in 1977, Maria Callas remains one of the greatest singers of the 20th century.

Design and line engraving: Pierre ALBUISSON
Printing process: 4 colours steel-engraving
Size of the stamp: 40,85 x 52 mm vertical
Quantity of issue: 36 000 stamps
Sheet of 6 stamps with illuminations


These issues will be on sale at the "Office des Timbres", the "Musée des Timbres et des Monnaies", the post offices and philatelic counters of the Principality, the Monaco stamp-dealers as well as the "Carré d'Encre" in Paris, France. They will be included, with other values, in the 2nd Part of the philatelic programme 2023 and offered to our subscribers and customers.