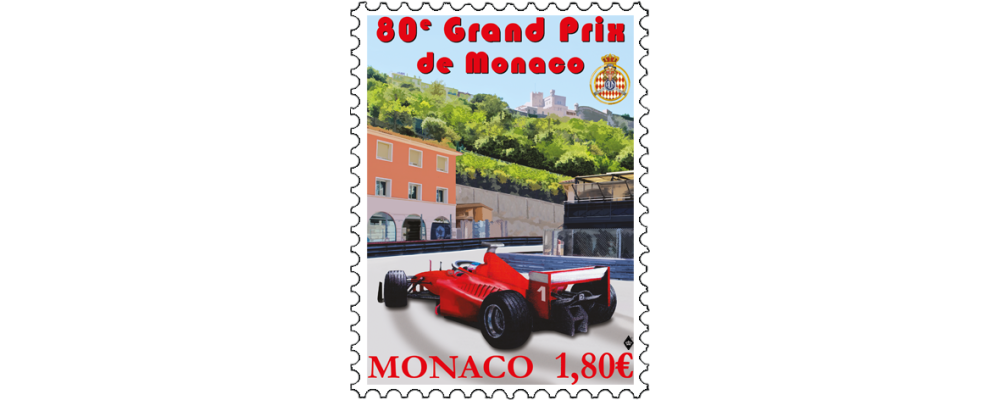 New issue on 28 April 2023
80th MONACO FORMULA 1 GRAND PRIX
The Monaco Formula 1 Grand Prix is considered to be one of the most prestigious motor races in the world. Since it was established in 1929, drivers and teams have stepped up to the challenge of navigating a narrow circuit through the streets of the Principality of Monaco, with its many changes in gradient, tight corners and famous tunnel. It is undoubtedly one of the most demanding circuits on the F1 World Championship calendar. The 80th event will take place from 25 to 28 May 2023.

Design: David MARASKIN
Printing process: Offset
Size of the stamp: 30x 40,85 mm vertical
Quantity of issue: 40 000 stamps
Sheet of 10 stamps with illuminations


This issue will be on sale at the "Office des Timbres", the "Musée des Timbres et des Monnaies", the post offices and philatelic counters of the Principality, the Monaco stamp-dealers as well as the "Carré d'Encre" in Paris, France. It will be included, with other values, in the 1st Part of the philatelic programme 2023 and offered to our subscribers and customers.