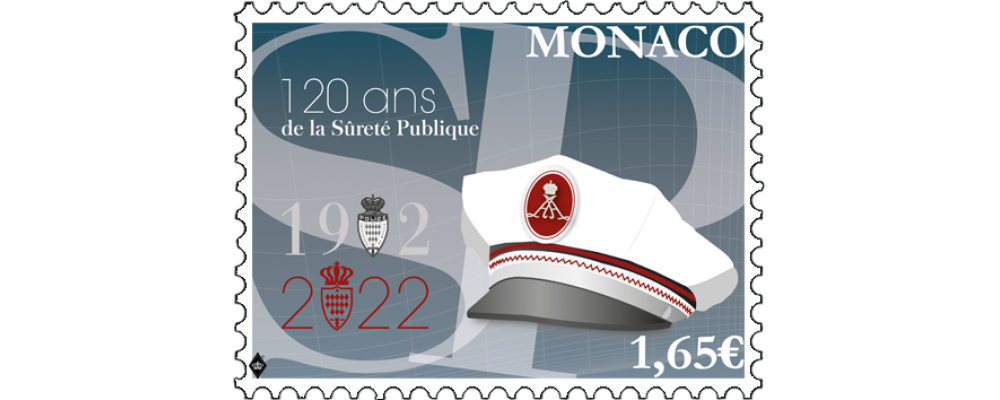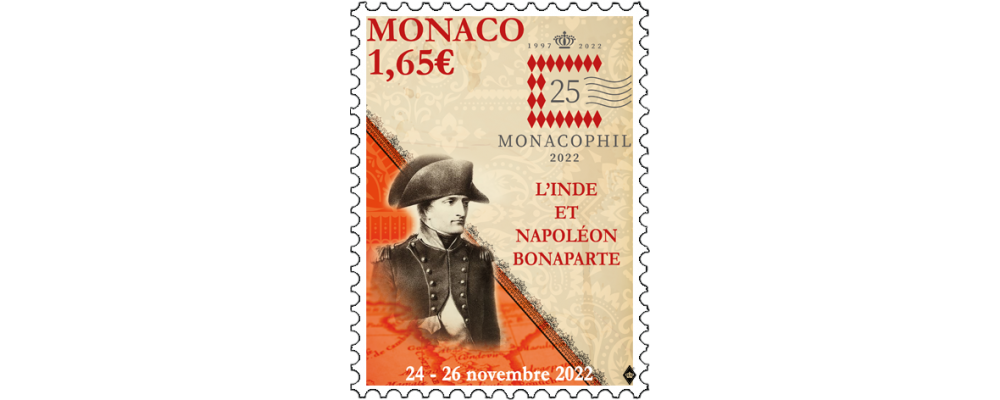 New issues on 29 April 2022
120th ANNIVERSARY OF THE POLICE DEPARTMENT
The Police Department is responsible for maintaining public order and ensuring the security of people and property. To mark 120 years since it was established (1902–1922) by Prince Albert I, an event which will be commemorated throughout the year, the Department wanted to issue a stamp. The Monegasque police helmet is the most iconic symbol of a police officer in uniform. The Sovereign Prince's monogram capped with a crown emphasises the Police Department's commitment to the Prince.

Design: © Direction de la Sûreté Publique
Printing process: Offset and screen printing
Size of the stamp: 40,85 x 30 mm horizontal
Quantity of issue: 40 000 stamps
Sheet of 10 stamps with illuminations
MONACOPHIL 2022
The next edition of MonacoPhil will take place from 24 to 26 November 2022. This international philately event will take place at three different venues. There will be a commercial exhibition at the Espace Léo Ferré for international stamp dealers and postal administrations. The Musée des Timbres et des Monnaies (Stamp and Coin Museum) will host an exhibition of 100 iconic stamps and documents. Finally, the Monaco Top Cars Collections will present two more exhibitions, one focusing on India, and the other on the postal history of Napoleon's Grande Armée.

Layout: Créaphil
Printing process: Offset
Size of the stamp: 30 x 40,85 mm vertical
Quantity of issue: 40 000 stamps
Sheet of 10 stamps with illuminations
These issues will be on sale at the "Office des Timbres", the "Musée des Timbres et des Monnaies", the post offices and philatelic counters of the Principality, the Monaco stamp-dealers as well as the "Carré d'Encre" in Paris, France. They will be included, with other values, in the 1st Part of the philatelic programme 2022 and offered to our subscribers and customers.