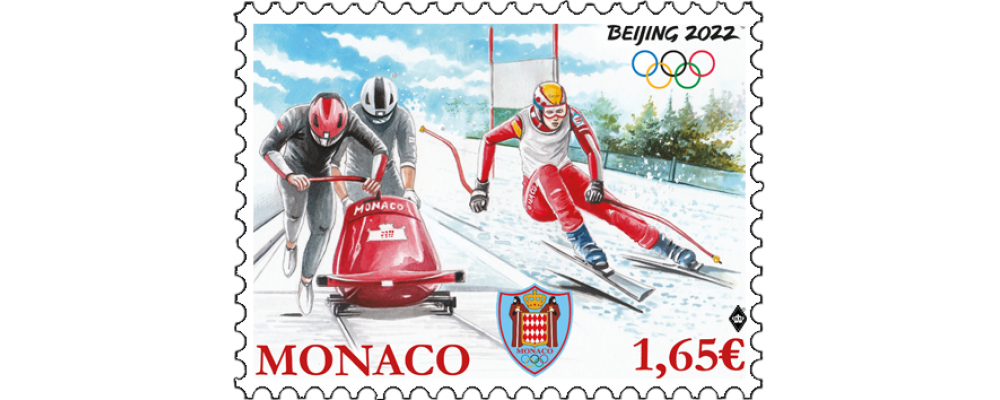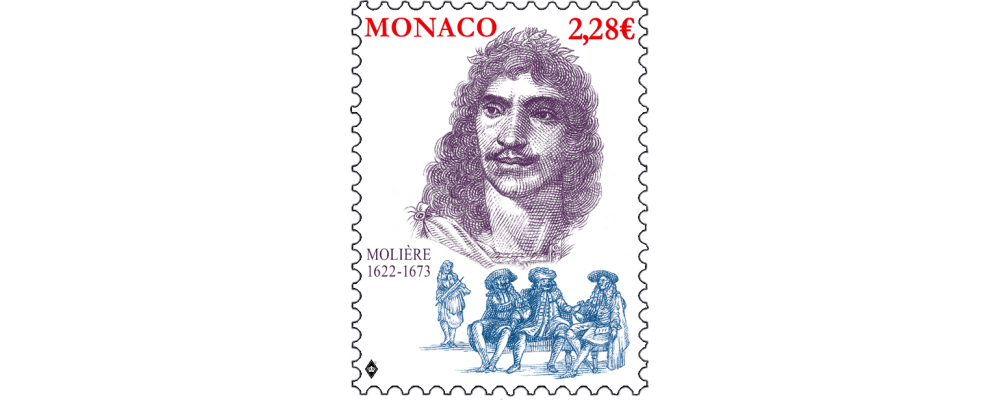 New issues on 17 January 2022
BEIJING 2022 WINTER OLYMPIC GAMES
Beijing will be the first city to host both the summer and winter editions of the Olympic Games. Several venues from the 2008 Games will be used for these Winter Games, which will take place from February 4 to 20, 2022. The Principality of Monaco will present athletes in alpine skiing and bobsleigh.

Design: Thierry MORDANT
Printing process: Offset
Size of the stamp: 40,85 x 30 mm horizontal
Quantity of issue: 40 000 stamps
Sheet of 10 stamps with illuminations
400th ANNIVERSARY OF THE BIRTH OF MOLIÈRE
Actor, troupe leader, author and director, Jean-Baptiste Poquelin (1622-1673), known as Molière, is the complete man of the theater par excellence. He exploited the whole gamut of comedic effects and created characters with complex psychology who quickly became archetypes. He distinguished himself by both comic and critical pieces, making laughter a weapon to combat the mores and constraints of his time, arousing resounding controversies and lasting hostility from devout circles. Molière's work constitutes one of the pillars of literary education in France and remains one of the references of universal literature.

Design and line-engraving: Yves BEAUJARD
Printing process: 3 colours steel-engraving
Size of the stamp: 40,85 x 52 mm vertical
Quantity of issue: 36 000 stamps
Sheet of 6 stamps with illuminations
These issues will be on sale at the "Office des Timbres", the "Musée des Timbres et des Monnaies", the post offices and philatelic counters of the Principality, the Monaco stamp-dealers as well as the "Carré d'Encre" in Paris, France. They will be included, with other values, in the 1st Part of the philatelic programme 2022 and offered to our subscribers and customers.