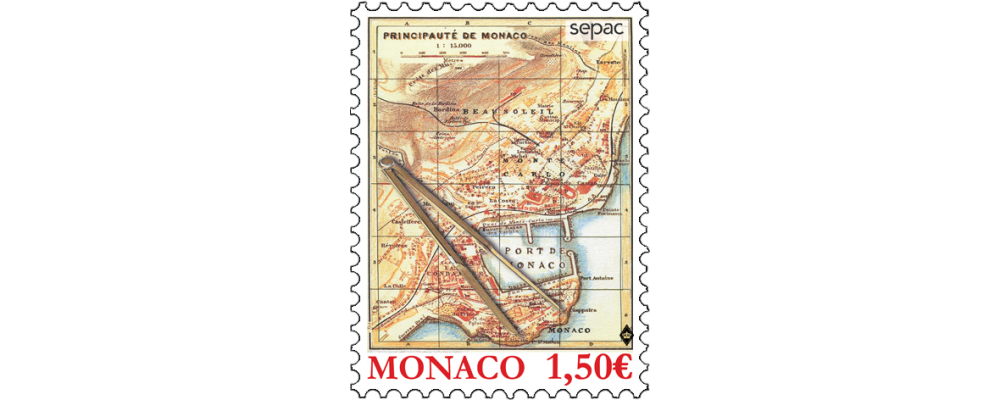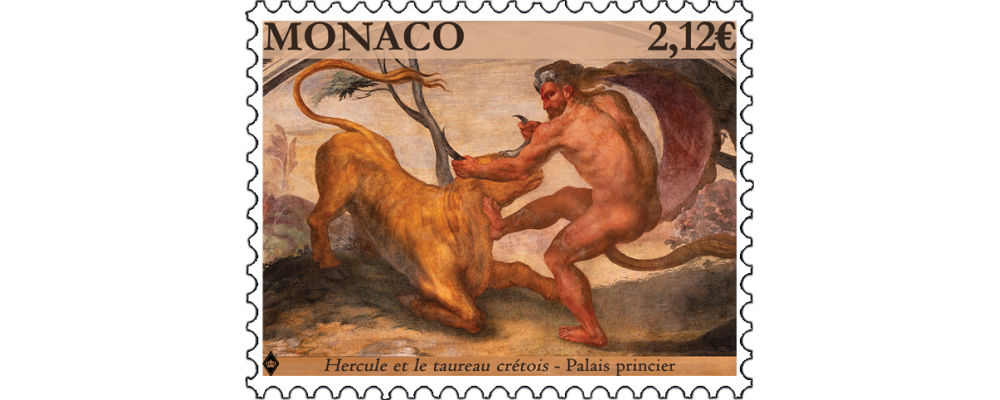 New issues on 19 July 2021
SEPAC - OLD MAPS
This year, stamps issued by postal administrations who are members of the Small European Postal Administration Cooperation (SEPAC) will have the common theme of "old maps". The stamp depicts a map of the Principality of Monaco from 1914 that gives the opportunity to observe the spectacular evolution of the Monegasque territory. Urbanization has intensified in a century. New districts have emerged, thanks in particular to median lands reclaimed from the sea.
Design: Joël TCHOBANIAN
Printing process: Offset
Size of the stamp: 30 x 40,85 mm vertical
Quantity of issue: 40 000 stamps
Sheet of 10 stamps with illuminations
NUDE IN ART - HERACLES AND THE CRETAN BULL
The restoration of the Hercules Gallery in the Prince's Palace led to the uncovering of some sixteenth-century frescoes which no one had suspected were there. They include this painting which depicts Heracles (Hercules) attempting to tame the Cretan Bull.
Design: © Archives du Palais princier de Monaco
Printing process: Offset
Size of the stamp: 52 x 40,85 mm horizontal
Quantity of issue: 36 000 stamps
Sheet of 6 stamps with illuminations
These issues will be on sale at the "Office des Timbres", the "Musée des Timbres et des Monnaies", the post offices and philatelic counters of the Principality, the Monaco stamp-dealers as well as the "Carré d'Encre" in Paris, France. They will be included, with other values, in the 2nd Part of the philatelic programme 2021 and offered to our subscribers and customers.