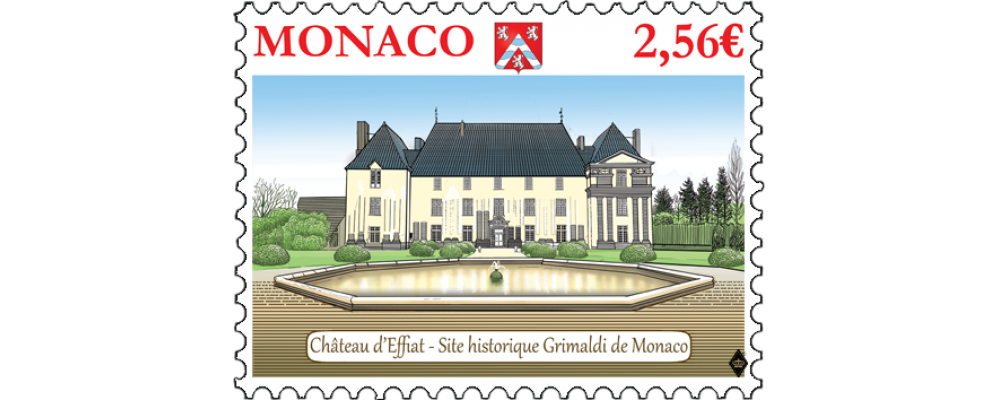 New issue on 28 June 2021
ANCIENT GRIMALDI STRONGHOLDS: EFFIAT
Effiat Castle, located in the department of Puy-de-Dôme, was built by Antoine Coëffier de Ruzé d'Effiat, a friend of Cardinal Richelieu and advisor to Louis XIII, whose lands were elevated to the rank of a marquisate in 1627. His grandson, the Duke of La Meilleraye, married Hortense Mancini, the niece of Cardinal de Mazarin, whose descendant, Louise d'Aumont, married Honoré IV, the future Prince of Monaco, in 1777.
Design and line-engraving: André LAVERGNE
Printing process: 6 colours steel-engraving
Size of the stamp: 40 x 31,77 mm horizontal
Quantity of issue: 40 000 stamps
Sheet of 10 stamps with illuminations
This issue will be on sale at the "Office des Timbres", the "Musée des Timbres et des Monnaies", the post offices and philatelic counters of the Principality, the Monaco stamp-dealers as well as the "Carré d'Encre" in Paris, France. It will be included, with other values, in the 2nd Part of the philatelic programme 2021 and offered to our subscribers and customers.